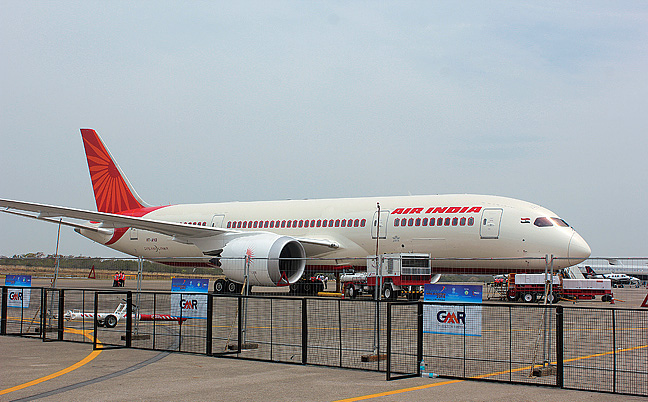 The Chairman and Managing Director of Air India, Rohit Nandan emphatically stated that there was no plan of grounding Boeing's Dreamliner aircraft, despite the 'spate of incidents' in the recent past. "We are satisfied with the quality of service provided by Boeing."
Nandan told presspersons at India Aviation 2014 that Air India has had detailed discussions with the US aerospace major Boeing and that 'such incidents were not unusual in a new aircraft'. And these incidents have not had any bearing on the safety aspect, Air India to that extent is reassured about the product. However, he added that Boeing is upgrading software programmes on the Dreamliner and the number of incidents is coming down.
The dispatch reliability of Dreamliner with Air India, he mentioned is higher than the world average of 98 per cent. It is presently 98.6 per cent and the airline was working on improving that reliability further. With regard to the issue of bilaterals going in favour of foreign airlines, Nandan said Air India has survived such competition in the past and would do so in the future. 'There is no escape'.