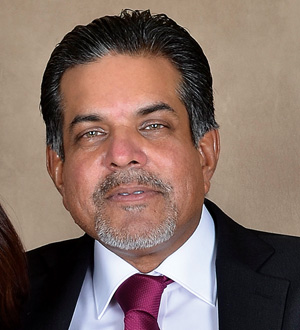 With bad times hitting the general aviation sector, in 2013 as many as 19 business jets were sold by their Indian owners in overseas markets. In the same year, the addition to the Indian inventory was just three jets, indicating a negative growth for the first time. It had to come sooner than later as the general aviation industry continues to grapple with myriad of problems, most of it created by governmental policies or the lack of it.
Dwelling at length on the woes of the general aviation sector, on the eve of India Aviation, the President of the three year old Business Aviation Operators Association (BAOA), Rohit Kapur said the business aviation industry had been 'boxed into a situation' of hard rock and the sea. And the government was just not listening to the various pleas of the industry, as it 'perceived' business aviation as 'personal indulgence' and 'corporate excess' despite business aviation being documented as a business tool and a critical enabler of economic development.
Though the number of general aviation aircraft had gone up from 11 in 2003 to 552 in 2013, the decline in the growth rate of the sector began in 2007 when the government introduced customs duty and did not address infrastructural issues. Data on the imports vs deregistration of business jets indicated the gradual downward slide. In 2010, the number of imports was 48 and deregistration was 20; in 2011 the ratio was 20:17; in 2012 it was 38:31; and in 2013 it was 3: 19.
Rohit Kapur said that with such trends, the BAOA which in 2012 had forecast that the business aviation segment would grow at 12.5 per cent now has more than halved it. In 2012, it had pegged the probable aircraft numbers at 1793 by 2020 which as per 2014 projections is 922, down almost by half.
HIGH IMPORT DUTY
In 2006, the government differentiated the customs duty structure, imposing 26 per cent on private jet acquisitions and zero per cent on acquisitions by non-scheduled operators. In 2010, it revised it to 18 per cent for private jet purchases and 2.5 per cent for NSOPs. This differentiation has led to several anomalies. The government should roll back the duty if it has to promote general aviation, he demanded.
SEPARATE REGULATORY FRAMEWORK
Rohit Kapur said that the association has been pressing for a separate regulatory framework for general aviation and allow it to grow legitimately as a business venture that creates profits both tangible and intangible besides adding to the GDP.
"Indian corporates are realising business aviation as a vital commerce tool. However, the government is still perceiving it as personal indulgence and corporate excess. We have requested the Directorate General of Civil Aviation to re-validate regulations with specific regulations for BA and create a roadmap for its growth for the next 10 to 20 years."
NON-EXISTENT MRO AND FBO
In India the number of MROs (maintenance, repair and overhaul) was 52, but none was full-fledged and 50 per cent of heavy maintenance and 100 per cent of engine repairs on aircraft was being done outside India, either in Singapore or Dubai and even Philippines. Some of the MROs have been asked to vacate space at airports and there are taxation issues that make the MRO business unviable. "There is no FBO (fixed based operator) in the true sense in India. The main airports do not want us. They consider us as nuisance and have worked out their revenue streams based on only scheduled airlines."
PROBLEM OF PERCEPTION
Kapur and Vinit Pathak, member BAOA, concurred that the single most challenge for the general aviation industry is that of 'perception' that it is 'pure luxury' and those in the government do not want to listen to the kind of economic benefits it has to offer to the country as a whole. The industry size is about $2 billion and it provides direct employment to 12,000 and given the right policies, it could grow these numbers and be part of economic enablement.