CFM International has made enormous strides in engine technology and now is banking on its futuristic product - LEAP engine. In an exhaustive interview, the President and CEO of CFM International, Jean-Paul Ebanga, spells out the company's overall strategy.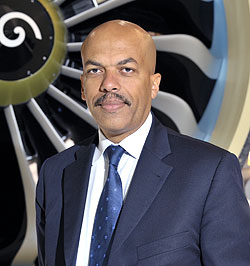 SP's ShowNews (SP's): CFMI has begun 2014 with a bang, getting substantial bookings. What is the outlook for your engines for the rest of the year?
CFM: We generally don't make predictions about engine orders. 2013 was a record year for CFM. We logged orders for a total of 2,723 engines, including 1,330 CFM56 engines (commercial, military and spares) and 1,393 LEAP engines (including spares). These orders-the highest level in the company's 40-year history-are valued at more than $31 billion at list price. We have also have a very good start to 2014 and, while we think it will be a very good year for us, we don't really anticipate the same level as we received in 2013.
SP's: What are the main factors driving the impressive sales? Are they aggressive marketing or the products speak for themselves?
CFM: We tend to be a pretty conservative company and only speak when we have something to say. As a result, the industry tends to take notice when CFM says the LEAP engine will deliver 15 per cent better fuel-efficiency compared to today's engines; will achieve double-digit improvements in noise and emissions; and will maintain the same maintenance cost and reliability of the legendary CFM56 family. Our reputation for always delivering on our commitments has been a big factor in our success, but now that we have started the most extensive development and certification test program in our history, the LEAP engine is starting to speak for itself. And we really like what it is saying.
SP's: The emphasis of customers is on engine performance and low maintenance costs, could you give comparable details of your engine on these two counts?
CFM: The LEAP engine will provide a 15 per cent improvement in fuel efficiency versions today's best engines. The thousands of hours of testing we have completed to date verify that the engine will meet that target. CFM has been known for having the lowest maintenance costs in the industry and we have committed to maintaining those levels for the LEAP engine.
SP's: Could you update on the LEAP engines testing and delivery schedule?
CFM: We took the first full LEAP engine to test on September 4, 2013, two days ahead of the schedule we set in early 2010. The engine completed more than 300 hours and we are thrilled with the results. 2014 is a big year for us. We completed early icing test in January and are preparing for early endurance testing. By the end of March, we will have a total of nine engines on test; we will have 20 by year end. Testing this year includes flight testing the LEAP-1C and LEAP-1A on our own flying testbed; completing certification endurance testing; and a whole array of other tests. We will also begin ground testing the first LEAP-1B engine around mid-year. The LEAP-1A is on track for engine certification in 2015 and entry into service on the A320neo in 2016. The LEAP-1B will follow a few months later.
SP's: It is mentioned that the LEAP engine family can effect a saving of nearly $3 million per plane, could you explain how?
CFM: We actually talk about the LEAP engines providing approximately $3.5 better 15-year NPV (net present value) over the completion. We believe the LEAP engine fuel efficiency will result in 40 fewer fill-ups per year; 10 fewer delayed departures per year; two fewer overhauls over the life of the engine; and 50 few line maintenance hours per year.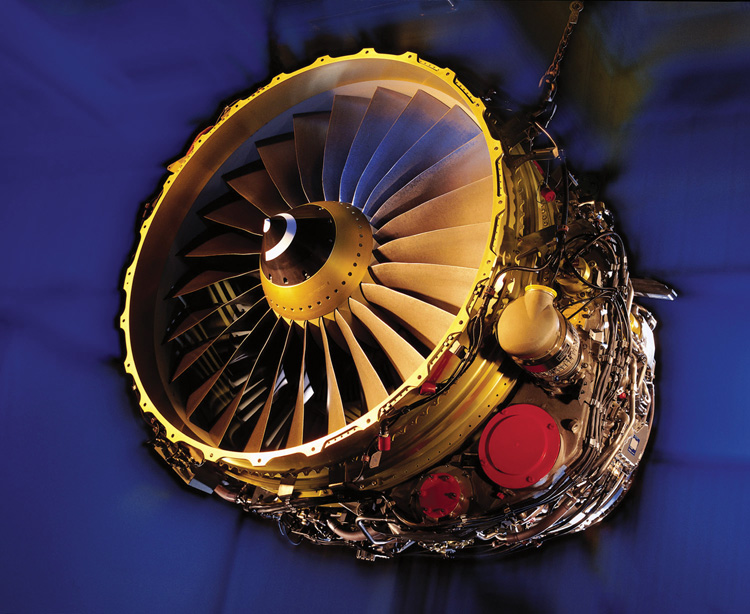 SP's: The LEAP engine is preferred by Airbus, Boeing and Comac, what about the other jet manufacturers?
CFM: The airplane applications that the LEAP engine is on now are the result of a successfully executed strategy the company set when it launched the engine in 2008. From the beginning, we had hoped to be sole-source with Boeing and Comac and one of the options with Airbus. If you look at orders to date, you will see that these three applications represent about 90 per cent of all single-aisle aircraft orders. While we have been approached to provide an engine for other applications, we felt that the business case simply did not justify the strain on financial and human resources.
SP's: Is there a trend towards having just one engine option per plane? How will this affect the engine manufacturers?
CFM: That is an interesting question. A lot will depend on the expected market for the particular airplane. If the anticipated market is relatively small, then it isn't really profitable to have two or more engine manufacturers. That seems to be the case with the many of the newer wide-body applications. That said, Boeing did maintain the 30-year sole-source agreement with CFM, it that was a position we had to earn by showing that we would bring the best product for their airplane. Conversely, the A320neo is selling very well and the market is evenly split between CFM and Pratt.
SP's: What will be the final cost of developing a LEAP engine?
CFM: We never divulge those numbers. However, I can tell you that the two parent companies invest approximately $2 billion annually in research and development for potential new products, as well as sustaining the mature product lines.
SP's: Which markets (region-wise) are promising for CFM and what is your marketing strategy?
CFM: CFM has more than 530 customers around the globe, so it would be hard for us to target a specific region. We do understand the dynamics of the growth regions around the world, but we intend to maintain our leadership position in the single-aisle market. Our strategy is quite simple: do what we say we are going to do-keep our promises and deliver the most reliability, cost effective engine in the industry.
SP's: How many CFM engines are in India and what targets have you set for India? How do you intend to grow in the Indian market?
CFM: There are approximately 210 CFM56 engines in service in India today. There are several campaigns underway with airlines there and we are absolutely competing to win.
SP's: Partnerships are the way forward in India. Could you explain your strategy with regard to partnerships?
CFM: The very foundation of CFM is the partnership between GE and Snecma. Our approach as always been one of "share to gain", looking at what strengths and assets each can bring to the table. CFM is unique in that it is a true 50:50 joint company. Each partner must convince the other that the decisions been taken, whether be it about technology or long-term strategy, are best for CFM. We are celebrating our 40th anniversary this year and continue to be the best example of a very successful joint venture. We must be doing something right.
SP's: Is India part of your global supply chain. If yes, could you indicate the contribution?
CFM: CFM parent company Snecma (Safran) has a 50:50 joint venture with the Hindustan Aeronautics Limited (HAL), which supplies tubes and pipes for CFM56 engines. Additionally, both companies have extensive research and development capabilities in the country: GE Aviation's John F. Welch Technology Center and Safran Aerospace India Pvt Ltd both located in Bengaluru.
SP's: Could you tell us about your CFM56 Maintenance Training Center in India? How many engineers has it trained and what are the plans for the centre?
CFM: The centre open in Hyderabad in 2007 to provide line maintenance training for CFM56-7B and CFM56-5B engines. I need to check the number of engineers trained to date, but the facility has the capacity to train 500 students annually.
SP's: Could you indicate to us your customer support and services network, particularly in the region?
CFM: We are very proud of our customer support network. We have the largest commercial fleet in the air and it is our job to keep them flying. To achieve that, we have hundreds of field service engineers on the ground with airlines worldwide to provide day-to-day support for everything from line maintenance to complete overhauls. We operate three 24-hour call centres that put airlines in touch with our experts immediately. We have four world-class line maintenance training centres, including the one that we opened in Hyderabad in 2007. Our parent companies have on-wing support organisations which can reach the customer in a matter of hours. We also have spare parts distribution centres. CFM as an open approach to the aftermarket, so there are 40 shops around the world licensed to do CFM56 overhauls, including facilities owned by our parent companies, GE and Snecma (Safran).
SP's: Has there been any progress on use of biofuels on your engines or will it remain experimental only?
CFM: CFM has done extensive testing of biofuels in its CFM56 and been very successful. We have proven that our engines can efficiently burn alternate fuels. However, the next step is to industrialise these alternative fuels to make them more widely available. It will take time, but it is coming.
SP's: As per ACARE 2020, aircraft are to burn 50 per cent less fuel, emit 50 per cent less carbon dioxide and 80 per cent less oxides of nitrogen and reduce noise levels by 50 per cent. Is it realistic? And what is CFM's work in this direction?
CFM: We do believe these are realistic goals. CFM was a signatory on the document that set these goals and continue to work the technology that will help achieve them. For example, the innovative TAPS (Twin-Annular, Pre-Mixing Swirler) combustor is reducing NOx (oxides of nitrogen) emissions by 75 per cent compared to current engines; the 15 per cent reduction in fuel burn bring with the same reduction in CO2 emissions; and the noise signature of the LEAP engine represents a s 75 per ent reduction versus todays engines. This means that, in most cases, aircraft noise will be confined with the airport itself.