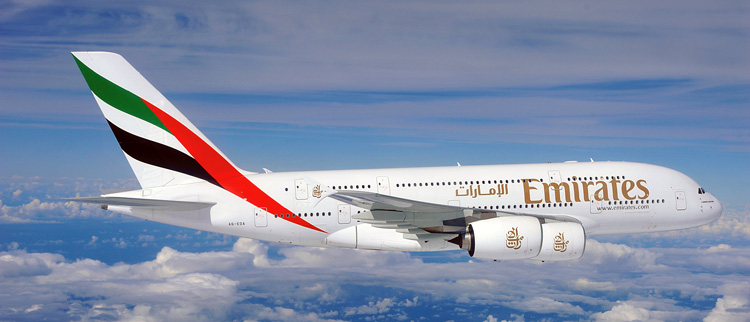 A 380 as well as models of its full civil aircraft product range will be at the heart of Airbus' presence at India Aviation 2014 airshow. An Emirates Airline A380 will be on static display for the first three days of the Airshow to demonstrate the readiness of India and airports like Hyderabad International for A380 operations. Today, four major Indian international airports (New Delhi, Mumbai, Hyderabad and Bengaluru) are ready to commence A380 operations.
Airbus is India's aircraft of choice, operated by all major Indian carriers and with over 60 per cent market share of new orders. Models of Airbus' full aircraft product range (including India's most popular single aisle, the A320, and Airbus' market leading wide-body aircraft: the A330, the A350 XWB and the A380) are on display on stand 24.1 in Hall A.
India is one of the fastest growing aviation markets in the world. Airbus has fostered partnerships with India's aviation sector for over 40 years, and supports its continued sustainable growth. Today, Airbus employs over 350 engineers at the Airbus India Engineering Centre in Bengaluru and Delhi. Overall, Indian engineering and manufacturing companies nationwide, including more than 5,000 people, contribute to all Airbus aircraft programmes across the supply chain, making Airbus the largest overseas aircraft company in India.