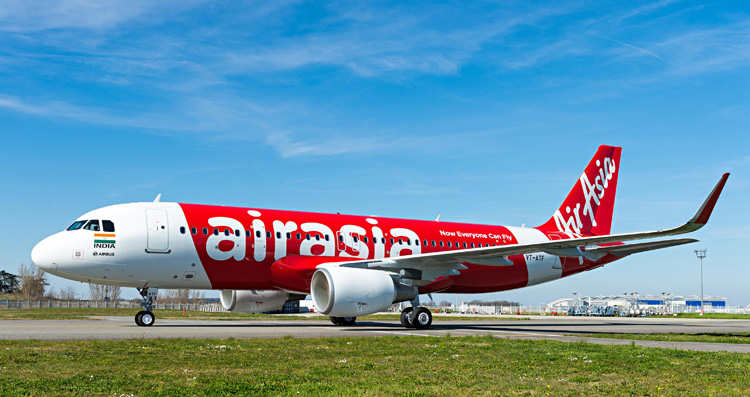 Sources in Toulouse have confirmed that VT-ATF, Air Asia India's first A320, will depart Toulouse today evening (12th March 2014) to reach Chennai on the morning of the 13th at 09:30hrs local (IST).
Air Asia's flight crew are ferrying the airplane from Toulouse.The great circle direct distance between Toulouse (LFBO) and Chennai (VOMM) is 4,390NM. The ferry flight will however make one stop at Ankara's (Turkey) Esenboga International Airport (LTAC).
The aircraft is an A320-216SL (A320 airframe powered by the CFM56-5B6 engine and featuring the Sharklets (Airbus' term for winglets) The 56-5B engine delivers 23,500 lbf (100 kN) of thrust, per engine.
In comparison, Go Air flies the A320-214SL, which features the more expensive CFM-56-5B4, which delivers 27,000 lbf (120 kN) of thrust, per engine, and consequently allows for a higher maximum takeoff weight.
Air Asia India's A320 will allow the airline to finish off its last formality: route proving flights, which essentially are dummy flights (real flight, but with no paying passengers) to either one or more of its destinations from its base, to prove to the DGCA that it can smoothly handle and meet operational requirements. Once done, and if the DGCA is satisfied, the airline will be granted its AOP, paving the way for operations to start. The airline is expected to commence commercial operations in May 2014.