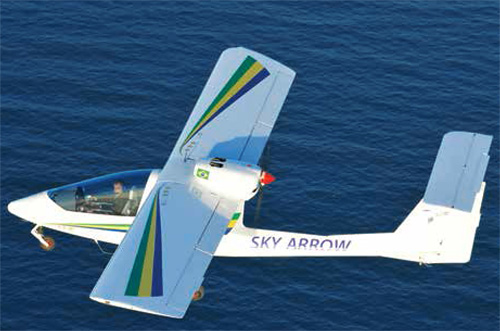 OIS AeroSpace (OIS-AS) recently announced its strategic relationship with Magnaghi Aeronautica of Italy for the SkyArrow platform and other aviation products as its OEM in India.
Commenting on the new ties, Sanjay Bhandari, Chairman & Managing Director of OIS AeroSpace said "We are honoured that Magnaghi Aeronautica, Italy has chosen to enter into a relationship with OIS AeroSpace whereby we market, supply and maintain SkyArrow Aircraft Platforms for the Indian market, with a special focus on Homeland Security".
"We are extremely pleased and optimistic about our relationship with OISAS to advance our technology franchise across various sectors in India. We believe that given OIS-AS's team and technology capabilitieswe have forged a win-win cooperation that would efficiently servicethe growing Indian market including defence offsets," said Vincenzo Damiano, Strategic Marketing Sales & Procurement Director, Magnaghi Aeronautica, Italy.