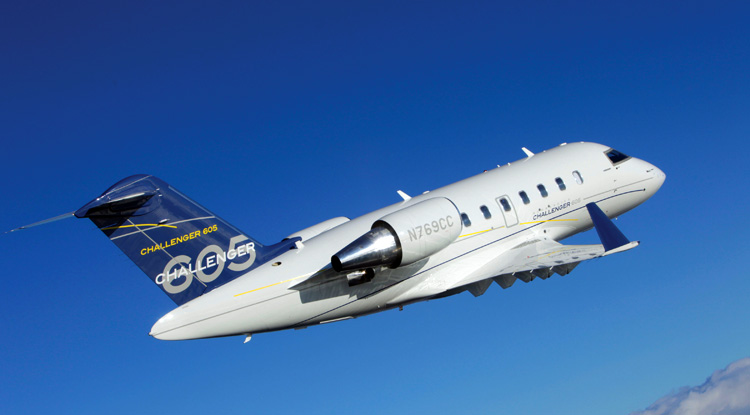 Attesting to the increasingly important role the Indian market holds within the greater Asia-Pacific region, and with demand for business and commercial aircraft projected to continue to grow in the area, Bombardier Aerospace is showcasing its innovative aircraft and its superior after-market services solutions.
Guests will have the opportunity to experience first-hand the luxury of the wide body Challenger 605 business jet and to learn more about Bombardier's impressive range of commercial aircraft, which are ideally suited to meet the future demands of the Indian market. Further supporting its commitment to the Asia-Pacific region, Bombardier is also presenting its customer services and integrated aftermarket portfolio.
BUSINESS AIRCRAFT
Over the next 20 years, Bombardier forecasts over 4,740 deliveries in Asia- Pacific (including Greater China and India), with specifically 1,340 business jet deliveries in India. The demand, driven by economic growth, globalisation and the increase in the number of billionaires in those markets, is expected to rise even further. With the industry's most comprehensive product portfolio and a commitment to leadership in customer satisfaction, Bombardier continues to grow its leadership position in the business aviation industry. From light jets to large, ultra long-range aircraft, Bombardier offers a solution to all customers, whatever their requirements may be.
COMMERCIAL AIRCRAFT
Currently, about 275 Bombardier Dash 8/Q- series turboprops, CRJ regional jets and CSeries airliners are in service with, or on firm order from, over 35 customers and operators in the Asia-Pacific region, excluding China. These aircraft are all optimised for the markets they are designed to serve, and Bombardier Commercial Aircraft's regional sales and marketing team is positioned both in Singapore and Mumbai to provide industry-leading solutions to current and prospective customers.
The long-term outlook for India and the Asia-Pacific region shows upward market trends will prevail. Bombardier's Commercial Aircraft Market Forecast covering aircraft from 20 to 149 seats predicts that the Asia-Pacific region, excluding China, will represent approximately 16 per cent - or 2,020 units - of the global market from 2013 to 2032.
PUTTING CUSTOMERS FIRST LOCALLY, GLOBALLY
Bombardier is committed to putting its customers first by offering them the highest level of support as close as possible to their operational bases. As part of this commitment to customers, Bombardier operates a Regional Support Office in Mumbai. The office, permanently staffed by dedicated Bombardier Customer Services team members, serves both business and commercial aircraft operators in the region. Bombardier's support network in India also features two Authorized Services Facilities supporting business aircraft operators based in, or flying through, Mumbai and New Delhi.
BOMBARDIER AIRCRAFT ON STATIC DISPLAY
The Challenger 605 wide body business jet is designed to set new standards for all-around performance and builds on the quality and reliability of its predecessor, the acclaimed Challenger 604 jet.
The Challenger 605 jet is an impressive intercontinental jet that can whisk 12 passengers and three crew from Delhi to Athens non-stop. The Bombardier chalet is located by the static display area at Chalets 7-8.