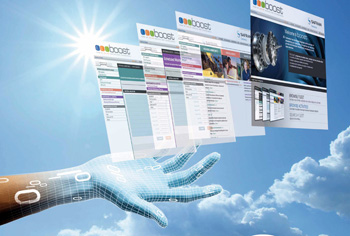 Aviation services provider Ramco Systems has signed a memorandum of understanding (MoU) with the European helicopter engine manufacturer Turbomeca. The MoU was signed at the recently concluded Heli-Expo 2014. The MoU entails developing compatibility solutions between the latter's bank of online services and technologies and Ramco's maintenance and engineering/maintenance repair and overhaul (MRO) solution.
The partnership aims at developing interface to integrate both the solutions to help customers, engine service centres through a seamless data transfer. BOOST is Turbomeca's future range of advanced engine and maintenance management services.
"We have been strengthening our footprint to address aviation software needs of heli-operators. Our partnership would help customers maintain accurate, quality data in the system and reduce the time cycle for system implementation," said Virender Aggarwal, CEO of Ramco Systems.
Last year, Ramco entered into a strategic partnership with Airbus Helicopters to offer a cloud-based solution to reach out to small and midsized aviation operators.