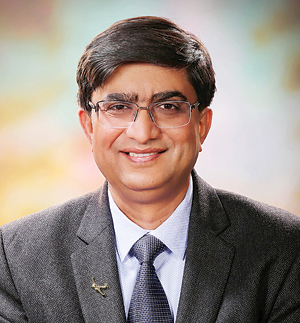 Vivek Saxena
SP's ShowNews (SP's): What do you think has helped Kasstech be on a successful trajectory?
Vivek Saxena (Saxena): The story of success is always a compilation of many different elements that play a pivotal role in that journey. The major ones for Kasstech include the ability to stay agile, innovative and tech savvy to accept the dynamic demands of the aerospace sector. Along with that, the range of collaborations that Kasstech has established to raise the bar for acting as a solution provider in the fields of aerospace technologies, aviation, and defence has been instrumental.
SP's: What has inspired this diversity and multiple collaborations in Kasstech's services?
Saxena: Most of these collaborations were aimed at serving Kasstech's need to address emerging opportunities in the bounds of its operations. The growing market for small aircraft was under the spotlight as they are believed to make flying easy and affordable for a substantial population. This influenced the partnership with Diamond Aircraft of Austria. Through its partnerships with industry giants like FLIR, Kasstech also provides a wide range of defence and thermal imaging systems. Modern medical oxygen plants from Oxywise were supplied by Kasstech during the Covid epidemic as part of their expansion into healthcare solutions. In addition to acting as a distributor for Austro Engine GmbH, thermal OEM Cores from Teledyne FLIR systems, Dynamic Propellor balancer systems from DSS, and oxygen and nitrogen generator/plants from Oxywise, Kasstech Aerospace is also Diamond Aircraft Industries' sales representative in the Indian market.

Austro Engines
SP's: What makes the collaboration with Diamond Aircraft significant?
Saxena: Diamond Aircraft is the world's leading manufacturer of single and twinengine aircraft in the arena of general aviation. Its efficient design, high construction quality, comfort, safety, and extremely cheap operating costs add up to the aircraft's success, making them the preferred choice for both individual pilots and flying schools all over the world. Austro Engines, the top engines in the world for their class with the best power-to-weight ratio and the most affordable operating costs, are installed in Diamond aircraft with the right balance to the airframe. A variety of models of Diamond aircraft are used for varied applications ranging from aerial sports (DA20-2seater), to flying training operations, (DA40NG single engine & DA42NG- twin engine). The Indian skies have over 50 Diamond aircraft in operation; and their popularity can be gauged from the fact that 5,500 Diamond aircraft are now operational worldwide. In India, Diamond aircraft are also being pressed into service at quite a few flying training organisations (FTOs).
SP's: What kind of technical support is there at Kasstech?
Saxena: At Narnaul, Haryana, we have a CAR-145 approved MRO where we offer maintenance services like engine overhaul and aircraft repair (the facility is dedicated to Diamond aircraft and Austro engines). Large UAVs receive maintenance support from Kasstech's team of skilled engineers, who also repair and maintain their airframes and engines. To further enhance its services Kasstech partnered with Dynamic Solution Systems (DSS micro) Inc. as the distributor and service provider of dynamic microvib propellor balancer systems; it's also the calibration centre for the same types of rotors on helicopters.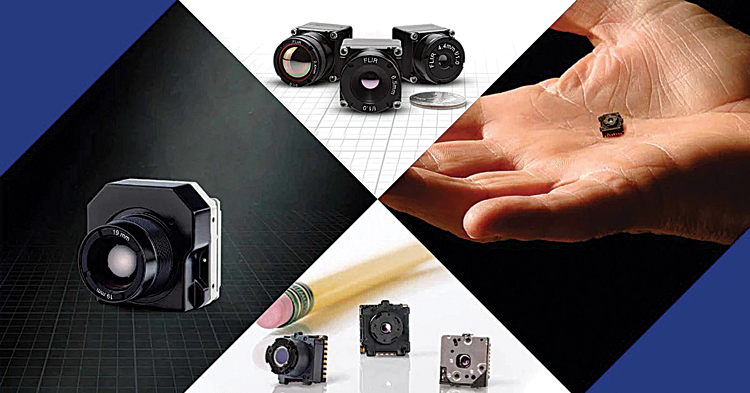 Teledyne FLIR Thermal Cores. Kasstech has established a range of collaborations in the fields of aerospace technologies, aviation and defence
Additionally, Kasstech Aerospace's tie-up with Teledyne FLIR opens the door to the thermal imaging sensors of the US-based company which are similar to camera-like devices that can pick up temperature differences by sensing heat emitted by objects. Teledyne FLIR thermal imaging cores help save lives, protect borders and enhance productivity etc. through a visual depiction of temperature differences between two bodies, hence also known as "WORLD'S SIXTH SENSE".
SP's: How about the R&D division?
Saxena: The R&D department at Kasstech has developed India centric applications. According to the government's "Make in India" and "Atmanirbhar Bharat" initiatives, many crucial system integrators in India employ the FLIR-provided cameras for their drone systems and finished goods for the defence industry. Several FLIR Thermal cores are on order and in the delivery process. This indicates the maturation of Indian Thermal Camera manufacturers and how India's defence demands are being met both locally and for exports. Based on this technology, Kasstech is now creating industry-tailored solutions.
SP's: How does Kasstech go about marketing?
Saxena: Kasstech's multifaceted marketing strategy supported by a number of online and offline tactics works. The company may be eager to begin new projects in the aerospace industry, yet it prefers to go gradually and handle the unavoidable difficulties and ambiguities. I firmly believe customers are the driving force of any brand but I am also particular about the customers I choose to work with. So, our ability to use our goods and services to address customer issues makes us special. Our client base comprises DRDO (Defence Research and Development Organization) and a number of nation's top system integrators in the aerospace and defence industries.
SP's: How do you navigate the challenges that follow in this industry?
Saxena: Only a few companies have been able to meet the sector's servicing needs in terms of research and development, maintenance, engineering support, and consulting to clients in the aerospace industry, even though the recent policy changes have opened the window for private sector investment and participation in the Indian defence sector. Kasstech's experience as a problem solver puts it with those few companies.
Along with that is the ability to address the complexity of the challenges accumulated by the sectors. This combined with years of strategic planning, technical and commercial management, and marketing, for establishing clear leadership positions of complex and high technology businesses in the fast-paced and under pressure global corporate environment spanning defence, aerospace technologies, aviation, information technology, and power and energy (including solar energy, solar power plants) among others, also allows smooth functioning.