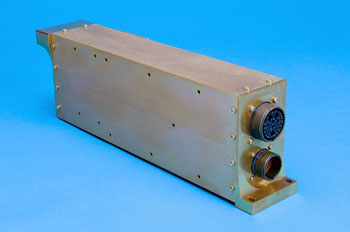 India is flexing its economic muscle and is being an aggressive buyer for defence industry products. The Indian Government is also smart enough to know that it can stretch its dollars even more and still give its legacy aircraft modern weapons capability through the use of Raytheon Company's proven, affordable and compact Munitions Control Unit (MCU), a cost-effective weapons integration system.
MCUs built by Raytheon Missiles Systems (RMS) will soon be on 126 of the Indian Air Force's Jaguar Darin II attack aircraft. Raytheon won a contract to build the MCU in 2011 and the funding to build MCUs was authorised for this year. RMS is currently obtaining the necessary components to build the MCUs for the Indian Air Force. Raytheon has had a trusted partnership with India for six decades.
"The MCU will bring savings across the Indian Air Force weapons inventory because of the commonality of equipment," said Bradley L. Watters, RMS Air Warfare Systems' International Programme Manager.
The MCU enables integration of modern weapons on legacy aircraft with minimal-to-no modifications to aircraft wiring and the flight or stores management software. An MCU, which is 34 cm by 14 cm by 9 cm and weighs only 2.75 kilograms, can be placed in a weapons pylon or avionics bay of a legacy aircraft and interfaces between smart weapons and the existing software of a legacy aircraft. That makes the MCU "the cost-effective integration solution for fourth-generation platforms," Watters said.
"The MCU can be used with Raytheon's joint stand-off weapon, Paveway, Enhanced Paveway, Maverick and AIM-9M Sidewinder," Watters said. "It can also be used to integrate other weapons on a case-by-case basis."
The integration of state-of-the-art weapons on legacy aircraft can often be a budget breaker because of the high cost of modifying the operational flight programmes software of the aircraft, but the MCU accommodates a variety of platform interface requirements.