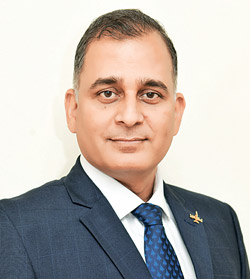 GURU BISWAL
SP's ShowNews (SP's): What are the most recent developments in the Kalyani Group's aerospace operations?
Guru Biswal (Biswal): Along with the assembly and testing facilities for jet engines, we have a cutting-edge production plant for crucial engine and structural elements. For the design of Turbomachinery products, including micro turbines, as well as product testing, a strong team of designers, both in process engineering and CAD/CAE, supports the operational team. With the addition of core design skills and the combination of component production, product design, and validation, our team is now very strong and able to meet the demands of the market. The entire chain of operations is contained under a single Digital Thread, placing a heavy emphasis on the business's requirements for "Product Integrity," "Traceability," and "Zero Defect."
SP's: What future development and growth in the aerospace sector does Bharat Forge have planned?
Biswal: The sector is creating both local and international possibilities. By accepting our products as alternative sources and taking into account the quick development of new products, international OEMs have come to view us as a dependable partner. This applies to the creation of aerospace-grade raw materials for the global supply chain as well as to parts and finished goods. A few OEMs have already accepted us, and we are working with a few more.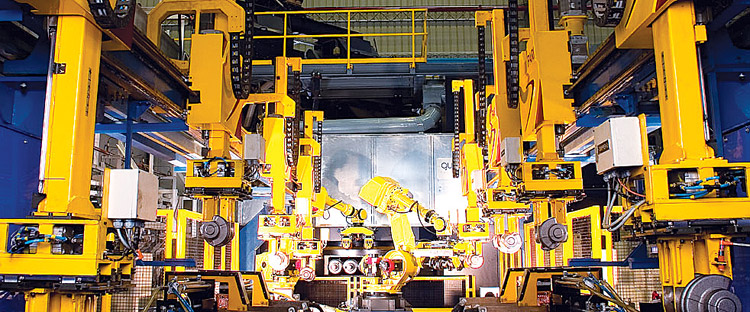 CUTTING-EDGE TECHNOLOGY FOR TOTAL CUSTOMER SATISFACTION
SP's: General Atomics Aeronautical Systems (GA-ASI) is joining hands with Bharat Forge aerostructure manufacturing sector creating a high-end drone manufacturing environment. Could you elaborate on this association and its objectives?
Biswal: Our goal is to give OEMs an established platform on which to capitalise on our manufacturing skills. As a completely digitally enabled production plant, we can enable crucial manufacture & assembly in the shortest time frame for product qualification. Incorporating cutting-edge technology for the landing gears and industrialising it with a strong process capability for zero defect product realisation are the crucial tasks our experienced team can handle for the organisation.
SP's: Which aspects of your participation in Aero India this year stand out to you? Can we anticipate any significant announcements or deals?
Biswal: This year, we're participating in the Aero Show to demonstrate our ability to add value along every step of the aerospace value chain, from the production of raw materials to assembly and testing. We want to convey to both domestic and international customers our capacity to manufacture mechanical aircraft parts locally, particularly crucial rotating engine parts and structural components for Under Carriage.