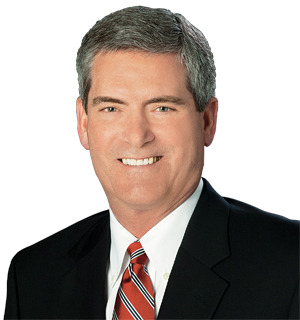 SP's ShowNews (SP's): How exactly is Raytheon Technologies (Rtx) creating "The future of Aerospace and Defence"?
Dan Darnell (Darnell): Raytheon Technologies formed last year from the merger of United Technologies and Raytheon Company. The combined company now possesses one of the best technology portfolios in the world served by 60,000 engineers. This means the ability to deliver the most advanced capabilities in aerospace and defence, faster and more efficiently than ever before.
Our diverse portfolio of businesses includes Collins Aerospace, Pratt & Whitney, Raytheon Intelligence & Space and Raytheon Missile & Defense. Already industry leaders in their own right, they serve customers in India and more than 100 countries through platform agnostic solutions for safer and more connected air travel, smarter defence systems and intelligent space technologies.
We can now leverage this incredible depth and scale in India, making more products in country, investing in the workforce and growing the economy.
SP's: What are some of the Path-Breaking products and transformative technologies that Rtx is Developing?
Darnell: Our businesses come from a long tradition of developing solutions to difficult problems that push the limits of known science. Some of these include the guidance computer for the Apollo 11 spacecraft that landed on the moon and environment satellite systems that help predict severe weather. The challenges confronting customers today are in many ways as complex as ever before.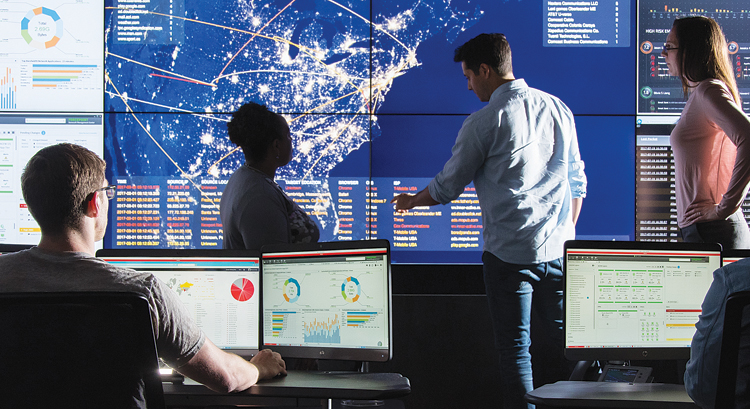 CYBER SECURITY SOLUTIONS
That's why we're accelerating development of a number of break-through technologies in high-value areas, including hypersonics, directed energy, avionics and cybersecurity for commercial aerospace and defence.
Combining R&D efforts and collaboration across the company offers the opportunity to deploy complementary technologies for multiple applications.
SP's: What support can Rtx offer to the Indian Armed Forces specifically in the domains of Ai, Cyber, C4i and multi-domain battlefield?
Darnell: The military sector has access to more data now than ever before, and AI can be a powerful tool to makes sense of that data for faster decision-making in the battle space. Raytheon Technologies can deliver some of the most advanced analytics and artificial intelligence capabilities across our Collins Aerospace, Pratt & Whitney, Raytheon Intelligence & Space and Raytheon Missiles & Defense businesses.
Other key capabilities that we'll be able to offer as a result of the merger include:
Communications: We can combine Raytheon's expertise in secure military networks, command and control and cybersecurity with Collins Aerospace's background in tactical communication devices embedded within weapons systems. The result is more integrated and interoperable communications systems that address one of the major challenges identified by our defence customers. Our solutions, next generation software-defined radios, advanced sensors and navigation systems, empower the connected battle space.
Cyber solutions: With decades of cybersecurity experience, Raytheon Technologies offers layered cybersecurity capabilities tailored to meet the needs of military, government and commercial customers.
Multi-Domain Battle space: Commanding the future battle space demands seamless integration of military platforms and systems worldwide across air, land, sea, cyber and space. Building on experience in product manufacturing and software and systems integration, we are working across the company to combine sensors, software, data, interconnectivity and speed, to provide the right information to the right people at the right time.
SP's: What all are you displaying at Aero India 2021 and what is the focus of your display?
Darnell: Given the pandemic, we will utilise our team in India primarily to support meetings with customers and partners during the event, and will have a dedicated meeting space at the show. We will also have a web presence highlighting our commitment to India as well as our diverse array of commercial and defence capabilities from all of our businesses.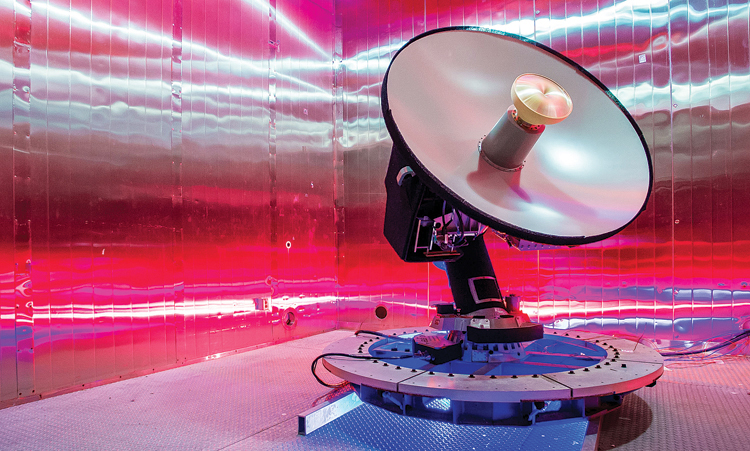 MULTIBAND TERMINAL FOR PROTECTED, SECURE COMMUNICATIONS
As we look at the Indian marketspace, one area we are particularly excited about is India's ongoing efforts to modernise its airfield infrastructure and Air Traffic Management (ATM) systems. Raytheon Technologies is proud to offer highly capable and affordable products and services in this arena including Air Traffic Control (ATC) automation systems and radar systems, unmanned aircraft management systems and Remote Virtual Tower (RVT) systems.
We are pleased to have supported numerous such projects in India to date including: ATC automation systems at Mumbai, Delhi, and Chennai; ATC radar systems at Mumbai and Delhi; and ATC automation systems at 44 Indian Air Force bases throughout India under the MAFI (Modernisation of Airfield Infrastructure) contracts. Raytheon is currently in the process of executing another contract for supplying ATC Automation systems to another 44 MOD sites in Phase II of the MAFI program.
We are most proud not only of our long-term relationship with the Airport Authority of India (AAI), but also of our ongoing ATM related partnerships with Indian industry. We look forward to the continued opportunity to support the Government of India, AAI, and Indian industry in their efforts to provide the people of India with a civil aerospace infrastructure that best enables safe and efficient air traffic operations in the ever-growing realm of Indian civil aerospace.
SP's: What are the objectives behind your participation at Aero India 2021?
Darnell: A key part of Raytheon Technologies' strategy in India is to collaborate with local companies. Our team on the ground during Aero India will focus on meeting with potential partners in addition to customers. We are looking forward to discussing opportunities to respond to India's defence and security requirements, make more products in India, develop the local knowledge base and help grow the Indian economy.
SP's: Kindly tell us more about how Rtx is aligning itself and supporting Indian government policies like 'Make in India', 'Digital India', 'AtmaNirbhar Bharat' and 'Skill India'?
Darnell: Raytheon Technologies has invested heavily in expanding our footprint in India over the years. Across our businesses, we employ approximately 5,700 people in India, and are one of the largest exporters in the aerospace and defence sector in India.
Our work in the Collins Aerospace design, engineering and manufacturing centers, and Pratt & Whitney's training center, as well as the many STEM programs we host and sponsor, all support the government's Make In India, Digital India and Skill India programs.