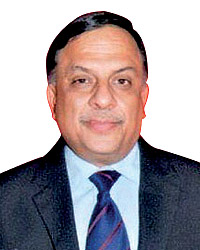 SP's ShowNews (SP's): What's your take on the 'Make in India' initiative?
Commodore Rakesh Anand (Retd) (Anand): MDL has always had a strong commitment towards indigenisation as is evident from the fact that the percentage of indigenisation in the ships built by MDL has increased from 42 per cent (Delhi class) in the year 1997 to approximately 59 per cent (Kolkata class) in the year 2015-16. Further, it is planned to achieve the indigenisation content to the tune of 47 per cent in the ongoing construction of the six Scorpene submarines, which are planned to be delivered till 2020. Presently construction of four ships each of P-15B destroyers and P-17A stealth frigates is in progress in MDL. The indigenisation content in these two platforms is expected to the tune of 72 per cent and 75 per cent respectively.
SP's: What does your road map of indigenisation entail?
Anand: MDL has drawn up a clear road map for indigenisation, which is part of it's Long Term Perspective Plan. It spells out in detail our efforts to encourage indigenisation. MDL is committed to continuously enhancing the indigenous content of the ships, submarines and other vessels being built to ensure that the 'Make in India' mission launched by the government is a success story in letter and spirit. A 'Make in India' cell is active in MDL since May 2015 and to further boost and strengthen the indigenization effort a dedicated indigenisation department has been set-up in Nov 2015 to provide focused impetus to the Prime Minister's vision of 'Make in India'.
SP's: How do you think MDL has contributed to warship-building in India?
Anand: After being acquired by the government of India in 1960, with the chief objective of building warships for the growing Indian Navy, the first major programme was the building of the Leander class frigates, wherein six frigates were built under the transfer of the technology from the British Admiralty. Since then, MDL has not looked back, moving from strength to strength, building Coast Guard OPVs, Khukri class corvettes, Godavari class frigates, SSK submarines, Delhi class destroyers, 1241 RE missile ships, Shivalik class stealth frigates and Kolkata class destroyers, all in quick succession, taking indigenous warship and submarine building to dizzying new heights. In fact, warships are being built at such a prolific pace, that the history of warship building at MDL literally maps the history of indigenous warship building in India.
SP's: How did the SSK programme come about?
Anand: In the early 1980s, MDL was selected to execute India's first ever submarine construction programme. Despite having no past exposure in this highly specialised field, MDL successfully completed this project, in which two SSK class submarines were built in India. That these two submarines are operating even today, after more than 20 years of yeoman service to the nation, speaks volumes of the skills to the MDL workforce, and capabilities of the yard.
SP's: Did the successful production of diesel-electric submarines inspire the Scorpene Submarine Programme?
Anand: At the best of times, construction of submarines is an extremely complex task, given the compactness and density of equipment and systems installed onboard. A typical conventional submarine has approximately 6,500 equipment, kilometres and kilometres of cabling and piping, fitted in a hull of around 6.2 metre diametre, making it a highly congested and challenging working environment. The congestion results in numerous interdependent activities, thereby requiring specialised skill sets for completing outfitting activities safely, as per schedule and without a compromise of quality. Furthermore, construction of each modern day submarine entails almost ten lakh extensive and complex inspections. Despite this, MDL has matched, and even exceeded, the stringent quality norms, displaying the world class skills in welding, fabrication and integration. The unqualified success of the SSK programme made MDL the natural choice for the execution subsequently of 6 Scorpene Submarine Programme, which is one of the biggest submarine construction programmes globally. SSK class programme is going on, we've modernised all four of them and stew in the final process of negotiations and certifications.
SP's: Any update on the INS Kalvari?
Anand: The first Scorpene submarine, Kalvari, has been delivered to the Indian Navy after being successfully cleared extensive tests and trials. The second submarine is at an advanced stage of sea trials and the third submarine was launched in January 2018. The remaining three submarines are in the various stages of outfitting. We have successfully fired a torpedo and a missile, which has made history in ship building because generally these weapons are fired after the platform is commissioned. Here, with the help of Navy and our collaborators, the submarine has already dived to the maximum diving depth and she's getting integrated with the Naval fleet. It's a very good product that we've delivered.
SP's: Please share MDL's vision for the coming years.
Anand: In the next two to three years, we have plans for a diversified product rate and forward looking technologies. We are in the process of creating a greenfield shipyard where we want to take all ship repairs, exports and even non-naval businesses like solar research vessels. That is our thrust area at the moment. The technology for warships keeps changing every five years... so one of our main aim is to be adaptable. Secondly at MDL, we have all capabilities but limited infrastructure. So, that's being worked out and we are diversifying but not for simpler ships but for newer technology. So we're talking to other interested countries too for a joint venture because technology cannot be developed in isolation. Exports are something we can definitely look at now because we are expanding simultaneously.
With inputs from Neetu Dhulia
Visit HFCL on both 3.1.2, Hall # 3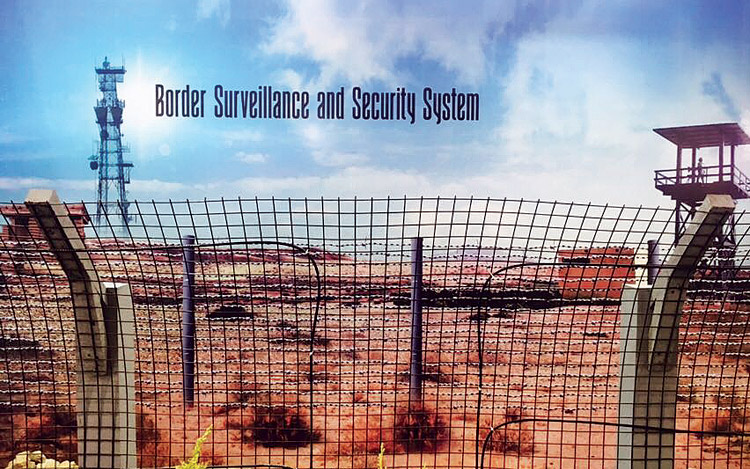 HFCL to demonstrate Border Management System comprising of fully integrated Command & Control System (GIS based) with VMS and Video Analytics integrated with Radar, Thermal Camera/IR Camera, Unattended Ground Sensor, Underground Fiber based Detection System and Detection System for Fence (Fiber based).
HFCL also showcases indigenous Counter UAV Systems for Civil Aviation, Critical Infrastructure and Air-Base Security.