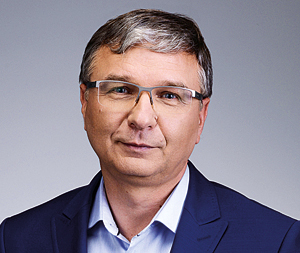 Piotr Wojciechowski, President,
WB Group
GRUPA WB have established a Joint Venture named WB Electronics India Pvt Ltd (WB India) to cooperate with Indian Armed Forces with advanced military project under common R&D pro-grammes and to offer new solutions for Indian military and industry.
WB India, has signed an MoU for the production of Warheads with India's largest Ammunition Manufacturer, Munitions India Limited, a Defence Public Sector Undertaking, Ministry of Defence under the Department of Defence Production, Government of India.
WB GROUP, Poland's largest manufacturer of advanced electronic, unmanned aerial systems, communication and information systems for defence and public security, has established the joint venture company in India. Nearly 25 per cent of WB Group's (Poland) shares is owned by the Pol-ish Government making it a proven, stable and long-term partner of the NATO countries' Armed Forces. The maritime, land and air solutions offered by the Group are being used on all continents.
WB Electronics INDIA Pvt Ltd (WB India) will have its headquarters in New Delhi. The head of the company is the experienced soldier and administrator, Colonel Sandeep Malik (Retd) as the Vice President.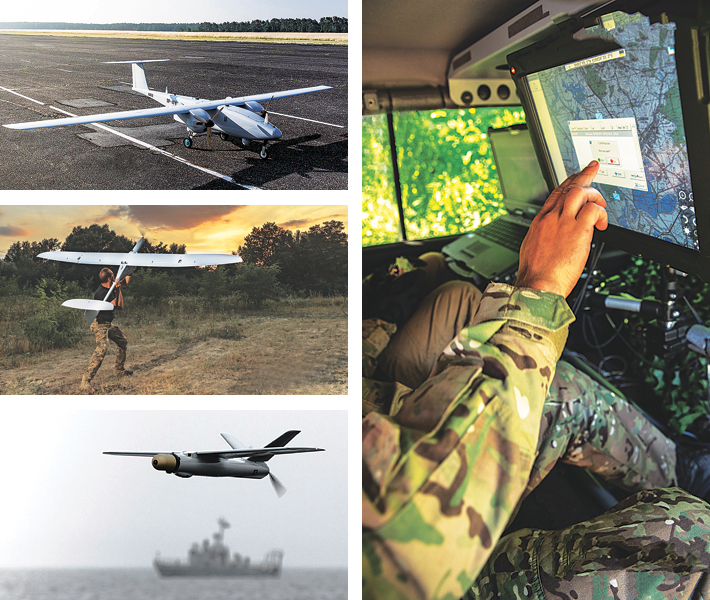 (Clockwise from top Left) T-wing tactical aerial platform FT-15; topaz integrated combat management system; WARMATE loitering munitions System; FLYEYE unmanned aerial system.
"WB GROUP/WB India is planning to start a broad cooperation with the Indian armed forces, sci-ence and industry, all while respecting the 'Make in India' and the 'Atmanirbhar Bharat' approach of the Prime Minister, Narendra Modi, in the self-sufficiency principle in the field of defence. Flag-ship WB Group systems are already in service with the Indian Army" said Piotr Wojciechowski, President, WB Group.
"WB has been engaged in cooperation with various Indian Defence Industry players since early 2000s – both state owned organisations like BEL, DRDO and private sector companies. Industrial cooperation as well as joint development of military technologies has been the essence of these early interactions." said Adam Bartosiewicz, Vice-President, WB GROUP.
WB GROUP aims to start a large-scale participation in the Indian R&D projects and consequently joining the great potential of the Indian and Polish engineers and constructors to the benefit of the Indian defence and public security.
"The newly established Joint Venture, WB Electronics India Pvt Ltd is a proof of both WB GROUP's commitment to the Indian Armed Forces customers, as well as a result of alignment between dy-namism of Hi Tech community both, on the Polish and Indian sides", added Adam Bartosiewicz.
(Clockwise from top Left) Compan software defined radio; PERAD 6010 Tactical MANET Radio; dismounted observation & command system u-gate; fonet digital communication platform.
WB GROUP has been delivering the most advanced defence solutions to armed forces globally for 25 years. They specialise in system integration and communication and information systems. WB Group's solutions are being manufactured under license in many countries, including the US.
WB GROUP offers battlefield management systems - TOPAZ and FONET mobile Digital Communi-cation Platform and Tactical Software Defined Radios with embedded cryptography PERAD and COMP@N. WB Group is a world leader in the field of the multi-purpose Unmanned Reconnais-sance Systems with its flagship UAVs FLYEYE and FT-5, as well as the Tactical and Operational Loi-tering Munition WARMATE. These are the FORCE MULTIPLIERS. All these systems are battle tested in some of the most demanding situations.