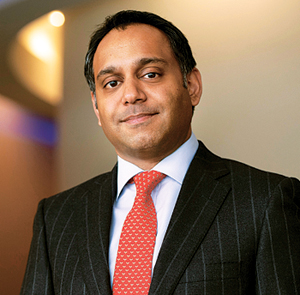 Salil Gupte,
President, Boeing India
India is one of the fastest growing economies in the world and offers enormous growth opportunities. At Boeing, as we reflect on our own journey in the country over the last 75 plus years, we feel privileged and proud to have been part of the development of the indigenous aerospace and defence capabilities in India. Aerospace and defence aficionados know that Boeing's relationship with India goes back to the 1940s when the Indian Air Force enlisted two Boeing aircraft: The T-6 Texan, and the C-47 Skytrain military transport. From then on through the years, Boeing has continuously invested in local capacity building and has collaborated with Indian organisations across manufacturing, infrastructure, engineering services, research and technology, training and skills development. Our contribution to the nation is not limited only to our products and services, it goes beyond to build capability and capacity for indigenous players to become an integral part of the global defence and aerospace industry.
Boeing's sourcing from India stands at $1 billion annually through its large and growing network of 300+ supplier partners that are an integral part of our global supply base. These Indian companies are manufacturing and exporting systems and components for some of Boeing's most advanced products from India to the world. We are proud to be working with indigenous manufactures such as Dynamatic Technologies, Rossell Techsys, SASMOS HET Technologies, Hindustan Aeronautics Ltd. (HAL), and Jaivel Aerospace, among many more who are building critical components for some of our global platforms such as the F-15EX Eagle II, V-22 Osprey, CH-47 Chinook, F/A-18 Super Hornet, P-8 and the T-7A Red Hawk. Our commitment to build supplier relationships and foster an environment of transparency and collaboration at each step, has helped in accelerating productivity improvements and operational efficiencies year after year. These relationships have grown to the extent that today the focus has moved from "supplier management" to" supply chain management". A testimony of our commitment is reflected in the recent "Supplier of the year" award for 2022, which was won by Tata Advanced Systems Limited (TASL), among more than 11,000 suppliers worldwide. We are proud that today, as we have deepened our engagement with current and potential suppliers to enhance their capabilities and deliver high quality products, we have also helped in creating jobs and bolstering India's manufacturing sector.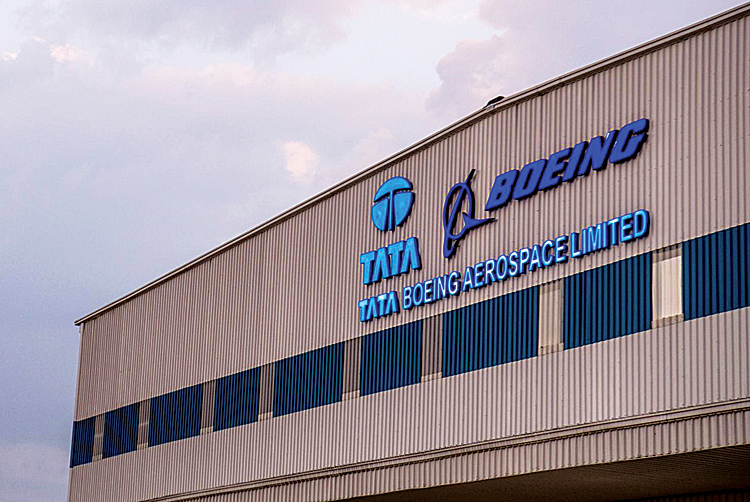 Tata Boeing Aerospace Limited facility in Hyderabad
Our joint venture with Tata, Tata Boeing Aerospace Limited (TBAL), in Hyderabad, in its sixth year of operation, the 14,000 sq. ft., state-of-the-art facility employs over 500 engineers and technicians, and demonstrates co-development of integrated systems in aerospace and defence in India. The TBAL facility in Hyderabad manufactures hundreds of Apache fuselages for customers around the world, including for the US Army. As of September 2022,170+ fuselages have been delivered by TBAL for Boeing customers around the globe, including in India. A true example that supports the Prime Minister's call for "Make in India, for the World"
Boeing believes that the maturation and development of India's local MRO ecosystem is an imperative for success in the Indian market, and to enable faster turnaround times, and higher operability and mission-readiness critical for its Indian customers. The efforts and initiatives being undertaken by Boeing in India are aimed at building capability and capacity of indigenous organisations to gain prominence on a global scale.
In 2021, Boeing launched the Boeing India Repair Development and Sustainment (BIRDS) program in its effort to help develop India into a regional MRO hub, enabling engineering, maintenance, skilling, repair and sustainment services of defence and commercial aircraft right here in India, for India. Under this program, we signed strategic partnerships with leading indigenous players like Horizon Aerospace, Air Works, and AI Engineering Services Limited (AIESL). An important aspect of the hub is training programs to increase skilled manpower by developing sub-tier suppliers and medium, small and micro enterprises (MSMEs) to build high quality MRO capabilities in India. Our programs have skilled more than 3,700 frontline aerospace manufacturing workers and aircraft maintenance engineers.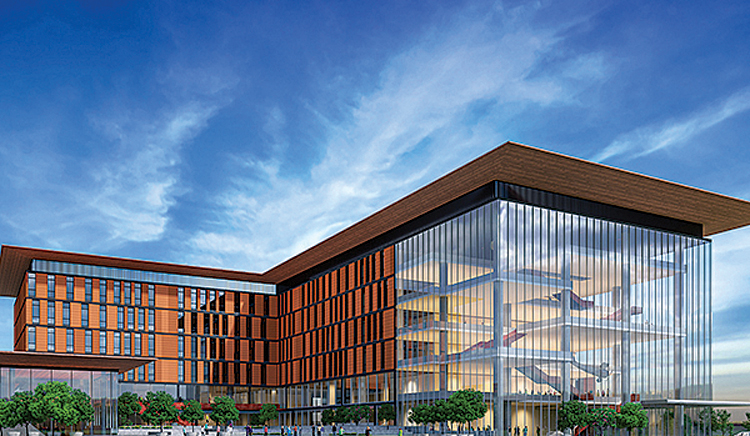 Elevation of the upcoming Boeing engineering and technology campus in Bengaluru, Karnataka
The Boeing India Engineering & Technology Center (BIETC) in India is leveraging a talented pool of 3,000+ engineers and innovators across Bengaluru and Chennai to drive growth and innovation in aerospace. The center currently houses Boeing's Engineering, Test, Research and Technology, Information Technology and Digital Analytics teams. These technologists undertake high-quality, advanced aerospace work and offer engineering expertise to Boeing's defence, space, and commercial businesses, spanning engineering design of structures and systems, manufacturing support, developing systems to test our aircraft, and providing digital solutions to our airline customers. Cutting-edge R&D in traditional and emerging areas is performed at the center, including next-generation airplane health management, environment-friendly coatings, advanced networks and secure-communications where teams leverage new-age technologies such as Artificial Intelligence, Machine Learning, Internet-of-Things, Cloud, Model-Based Engineering, and Additive Manufacturing to enhance quality, safety, and productivity. We are investing $200M in a new 43-acre state-of-the-art whollyowned engineering and technology campus in Bengaluru. This will be Boeing's largest facility of its kind outside the US.
India's defence sector is poised for growth, and Boeing is committed to supporting and enabling this progress. We believe that building capabilities indigenously will drive innovation and contribute to the growth of the Indian aerospace and defence industry. The future looks promising and Boeing's vision for India continues to be to bring the best of Boeing to India and take the best of India to the world.