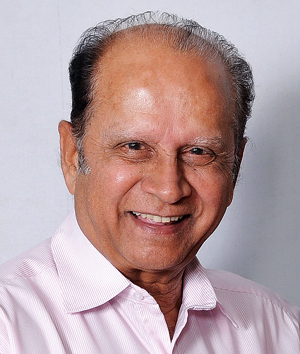 Colonel H.S. Shankar (Retd)
SP's ShowNews (SP's): How is Alpha Design Technologies taking forward the Government's vision of Atmanirbhar Bharat?
H.S. Shankar (ADTL): Priority for ADTL is for taking up Indigenous development of Products by strengthening in-house R&D, collaboration with DRDO, PSU's and other Private Industries.
SP's: What are some of the improvements to the current DPP that Alpha Design Technologies would like to suggest?
ADTL: MoD should prioritise Direct Offsets and not agree to dilute Offset provisions by adding procurement of Test equipment, ToT to DRDO, etc. Offset should be reserved for only Indian Industries, as DRDO is separately funded by MoD for ToT etc.
SP's: The Government has issued a list of defence items that must be sourced indigenously. Which of these are being targeted by Alpha Design Technologies?
ADTL: All items being readily available through Indian manufactures such as, Power Amplifiers, Synthesizers, EW Systems, TI based Fire Control Systems, UAV's, etc are being targeted by ADTL.
SP's: Has Alpha Design Technologies made use of testing facilities available with DRDO and DPSUs?
ADTL: Yes extensively. Our experience with DRDO/DPSUs have been positive.
SP's: What efforts has Alpha Design Technologies made towards indigenisation of defence equipment for the Indian armed forces?
ADTL: ADTL ensures minimum 50 per cent to 60 per cent indigenous content on all projects, by utilising whatever available in-house or through other Indian manufacturers.
SP's: Alpha Design Technologies has received a contract to upgrade the IAF's Pechora SAM systems – what are the developments?
ADTL: The project has been conceived by us ensuring usage of maximum indigenously designed items/assemblies, such as Radar Tx, Electro Optics Sensor, Tracker, Communication Equipment's, Interfaces to C3I systems, etc.
Sky Capture by Alpha Design Technologies
SP's: Please provide an update on the company's efforts towards drone manufacture?
ADTL: ADTL has concentrated manufacture of drones into three separate subsidiary companies having ultra modern facilities, Alpha-Elsec (Loitering Munitions and Mini UAV), Adani-Elbit (Hermes 450 and Hermes 900 which are HALE/MALE UAV's) and Flaire (Swarm Drones). They are already manufacturing and supplying large numbers to Indian and Export markets.
SP's: Please provide an update on the upgrade of IAF Mi-17 and Mi-17 1V helicopters by Alpha Design Technologies?
ADTL: The projects are progressing satisfactorily. ADTL provides/has supplied all manufactured/designed parts and fitment/integrations being done on helicopters by ADTL team at No. 3 BRD.
SP's: What work is being done by Alpha Design Technologies with regards to the requirements of simulators for the Indian armed forces?
ADTL: ADTL has been operating MiG-29 Upgrade Simulator for IAF at Adampur Airfield on BOM basis. Similarly, two more Simulator Centres are being established at AF Station Sarsawa and Bagdogra. ADTL has indigenously manufactured and supplied 57 No's BMP-2 Simulators to Army last year and Ship handling Simulator to Navy this year.
SP's: What is the status for the manufacturing of 600 VHF communication devices for Elbit Systems received in 2016 – have there been repeat orders?
ADTL: ADTL has completed its work and supplies are fully made. Repeat Orders are expected during 2023-24.
SP's: How is Alpha Design Technologies seeking to participate in army tenders for BMP upgrade, FICV and new generation armoured vehicles and upgrades to existing MBTs?
ADTL: For BMP upgrade, ADTL is participating as Main Contractor in MAKE II programme, while for FICV and new generation of Armoured Vehicles, ADTL will be the main sub-contractor/major vendor to other Indian Companies for TI based FCS, Communication equipment, NV devices, etc.