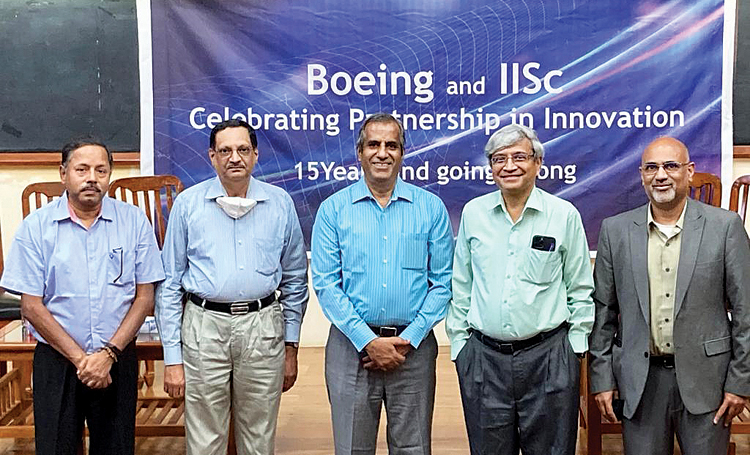 Boeing India and the Indian Institute of Science commemorated 15 years of partnership in fueling aerospace research and innovation, in India, for India, and for the world.
This partnership began in 2007 with IISc as a strategic university engagement partner for Boeing, for driving early stage research in aerospace materials and structures technologies. In 2009, Boeing, IISc, Wipro technologies Ltd, and HCL Technologies Ltd, launched ANRC, the country's first publicprivate aerospace research consortium. ANRC India continues to develop technologies across airspace communication networks, Internet of Things and Artificial Intelligence areas. The research finds direct application in aerospace technology – and is helping improve passenger experience, increasing data connectivity within the aircraft, and preventing aircraft delays.
In addition to ANRC, Boeing has delivered multiple projects and technology transitions along with IISc over the years in alloy design, advanced manufacturing processes, additive manufacturing, composites materials and coatings – all of which contribute to the performance, cost effectiveness, and improved safety of aircrafts. This has also led to the training of numerous IISc students and research staff, nurturing STEM talent to help drive critical inventions in India.