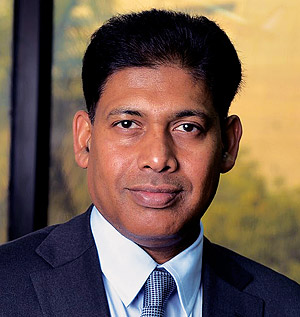 SP's ShowNews (SP's): How do you feel about fighter opportunities for both the Navy and Air Force?
Pratyush Kumar (Kumar): The Super Hornet would be a good option for India to evaluate for its Navy and Air Force's fighter requirements due to its combat proven multi-role capabilities, advanced survivability, with room to grow and having the lowest cost per flight hour among all US tactical combat fighters including single engine fighters.
The Super Hornet brings the latest generation of technologies to the warfighter. With designed-in stealth and robust capability growth plan, the Super Hornet is the best aircraft to get to India's Advanced Medium Combat Aircraft (AMCA) programme.
SP's: What would be the best approach for India as it evaluates strengthening its fighter capability?
Kumar: India has twin objectives - to modernise the capability of the defence services and to create an industrial base with a substantial indigenous footprint. A critical requirement of any such roadmap should be to create the industrial scale to enable Make in India which can only be achieved by considering commonality of parts such as radars and engines across platforms. Uncoordinated procurement loses this important lever. Given this, we want to follow the lead of the Ministry of Defence (MoD) instead of just pushing for sales of platforms.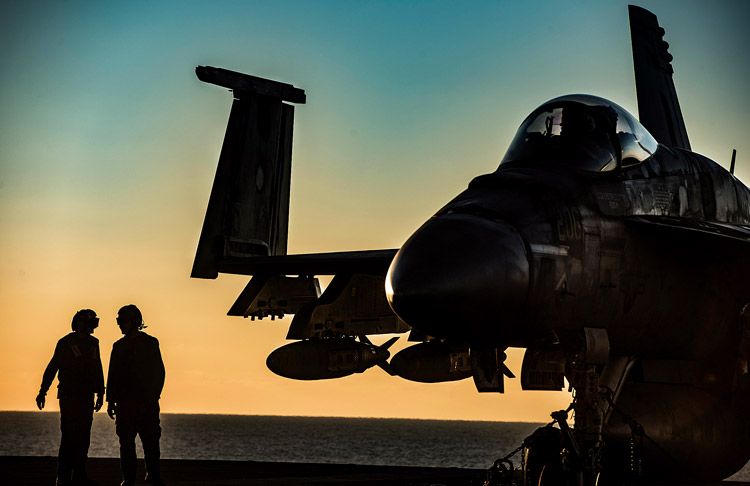 BOEING F/A-18 SUPER HORNET
SP's: What are your plans to make the F/A-18s in India?
Kumar: Boeing has been working with suppliers in India for over two decades in manufacturing, IT and engineering services and Indian companies are integrated in our global supply chain. Today, there are more than 160 suppliers providing parts and assemblies covering commodities such as aerostructures, wire harness, composites, forgings, avionics mission systems, and ground support equipment.
Boeing's 'Make in India' plans for the Super Hornet is to build an entirely new and state-of-the-art production facility that can be utilised for other programs like India's Advanced Medium Combat Aircraft (AMCA) programme. We are prepared to bring Boeing's global scale and supply chain, its best-in-industry precision manufacturing processes, as well as the company's unrivaled experience designing and optimising aerospace production facilities to both expand India's aerospace ecosystem and help realize the 'Make in India' vision. The programme envisages transitioning airframe and subsystem manufacture to Indian industry in a deliberate way, representing extraordinary opportunity for technology insertion and growth within India's aerospace industry.
SP's: Your thoughts on the relationship between the United States and India and how that's evolved over the last decade?
Kumar: We have seen great positive energy and strong participation across our governments. India is now a Major Defense Partner of the US Put simply, an expanded partnership between the United States and India will allow us to create greater prosperity for both our nations and stand as mutually reinforcing engines of growth and innovation.