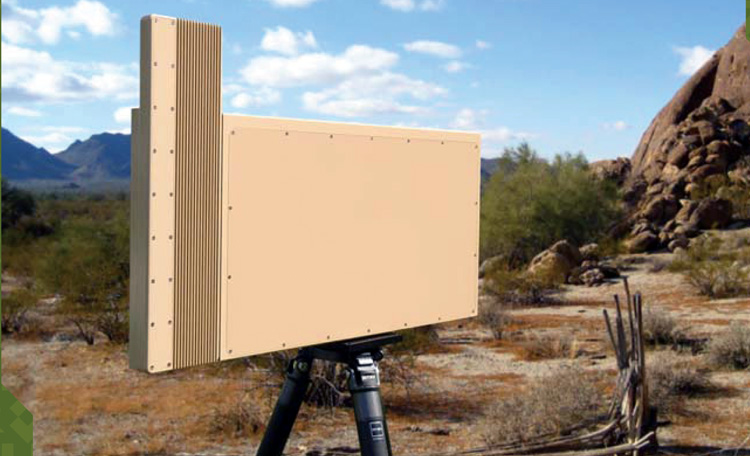 FLIR Systems, Inc. recently introduced two new long-range radar technologies to the Ranger product line of ground surveillance radars. The Ranger R20SS is a solid state, electronic scanning ground surveillance radar with next generation "track while scan" performance. Capable of detecting personnel and vehicles at distances up to 20 km, the Ranger R20SS enables class-leading target detection and acquisition performance coupled with a low-weight, compact design for portability and easy implementation, ideal for vehicle and man-portable operations.
The Ranger R5D is a dual-mode, perimeter surveillance radar that is designed specifically for the environmental conditions in the Middle East. Unique to the industry, FLIR's dual-mode functionality boasts all the benefits of FMCW radar with the long range capabilities of Doppler radar. In either mode, the Ranger R5D is able to detect tangential movement, with a range of up to 5,600 m in Fast Scan mode and up to 10,500 m in Doppler mode. This is possible through the use of the same antenna, while maintaining low false alarm rates.
"We understand the importance of needing reliable radar to secure critical infrastructure," said Bill Sundermeier, President of FLIR Government Systems. "With the addition of the Ranger R5D and R20SS to our line of Ranger ground surveillance, we continue to find solutions for wide area detection, within and beyond the fence."