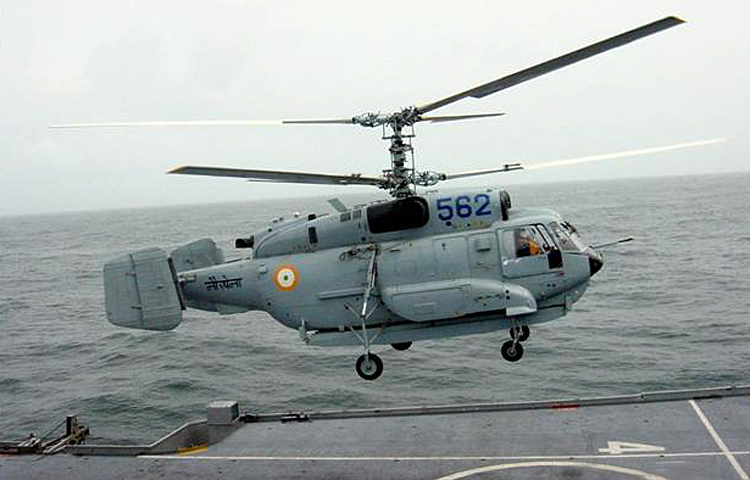 The induction of the additional 10 Ka-31 helicopters will strengthen the air defence for Indian Navy carrier operations
India's Defence Acquisition Council (DAC) has approved the purchase of 10 Kamov-31 ship-borne Airborne Early Warning and Control choppers for the Indian Navy at an estimated cost of 3,500 Crore ($505.9 Million).
"The recent approval by the DAC chaired by Defence Minister Nirmala Sitharaman has cleared the decks for contract negotiations with Russian agencies. This is to strengthen air defence capabilities of Indian fleets," a well-placed source in the Ministry of Defence confirmed to this reporter.
The Indian Navy made the case for these 10 Ka-31 'Helix' helicopters for aircraft carrier operations and deployment on the four Gregorivich class frigates which are under construction.
The Indian Navy is already operating an estimated 14 Ka-31 helicopters, which are distinctive because of the coaxially-mounted contra-rotating rotors and a large antenna of its early warning radar which rotates under its fuselage. Its radar provides 360 degree coverage and has an aircraft tracking range of over 150 km. It can detect the presence of ships at distances of up to 200 km and reportedly track over 30 targets simultaneously.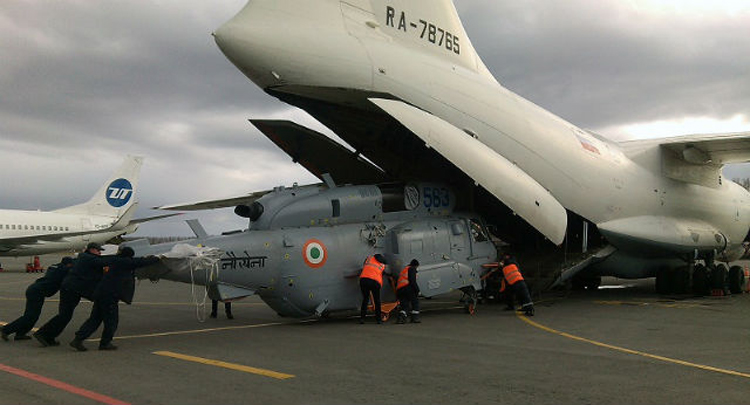 A Ka-31 early warning helicopter for the Indian Navy being loaded for transportation on an Il-76 aircraft
This airborne radar transfers tracking data to the command post and mother ship via a secure datalink.
The Indian Navy's Kamov fleet includes the Ka-28 helicopters for anti-submarine warfare operations.
The approval for the Ka-31 naval helicopters marks the latest in a series of big ticket arms deals with Russia over the last six months.
The DAC is also reported to have revalidated the Indian Coast Guard procurement of six maritime surveillance aircraft based on the C-295 platform. This procurement of these six C-295s for the Coast Guard will be clubbed with the requirement of the Indian Air Force for replacement of its Avro transport fleet.