Northrop Grumman E-2D Advanced Hawkeye aerial refueling program and initiative to rapidly integrate a new sensor into the Global Hawk system also recognized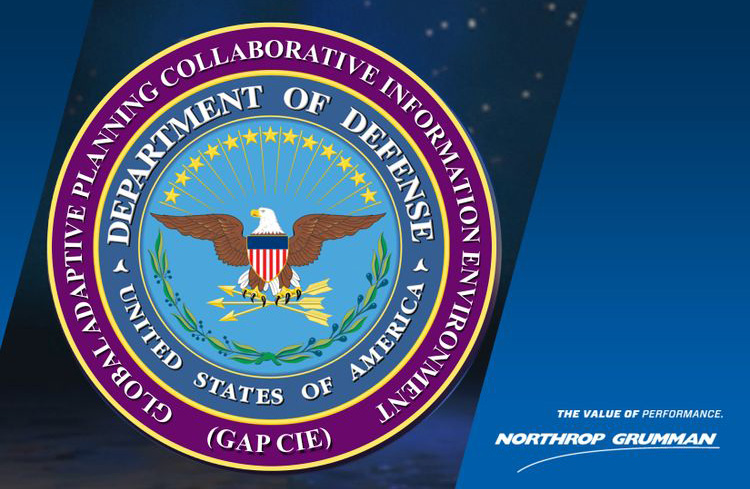 The Global Adaptive Planning Collaborative Information Environment (GAP CIE), developed by Northrop Grumman Corporation with the US Air Force, has received the Aviation Week Program Excellence Award in the supplier aftermarket category.
The annual awards honor global aerospace and defense programs "for going beyond meeting requirements to exemplify the best in value creation, leadership, adapting to complexity and executing with excellence," Aviation Week said. During the evaluation process, more than 300 program management representatives from across industry and government score each application, resulting in the widespread sharing of innovative practices and processes.
GAP CIE offers a web-enabled, net-centric environment for contingency and crisis action planning at the combatant commander (COCOM) and strategic level. The system allows multiple COCOM staffs, subordinate commands and other agencies in multiple security enclaves to collaborate online for mission planning and providing analysis to senior decision-makers.
"The award acknowledges our focus on excellence and continued partnership with the Air Force to enhance and sustain a crucial capability for collaboration among global combatant commands," said Dan Verwiel, vice president and general manager, missile defense and protective systems, Northrop Grumman Mission Systems. "We created a continuous improvement culture and emphasized technical innovation, affordability, quality and schedule performance to enable exceptional program execution."
Two other Northrop Grumman programs were also recognized as award finalists.
The US Navy's E-2D Advanced Hawkeye, carrier-based airborne early warning and control aircraft program team was recognized for the design and development of the aerial refueling capability for the aircraft. The aerial refueling system modification contains several upgrades to accommodate the refueling capability including adding the fuel probe plumbing, formation lighting, long-endurance seats, as well as flight control software and hardware changes.
The Northrop Grumman Global Hawk MS-177 Sensor Integration Team were recognized for rapidly integrating the new intelligence, surveillance and reconnaissance sensor on a legacy platform under a significantly compressed timeline. The sensor gives Department of Defense stakeholders a platform that is more rapidly adaptable to changing mission needs within their planning cycles.