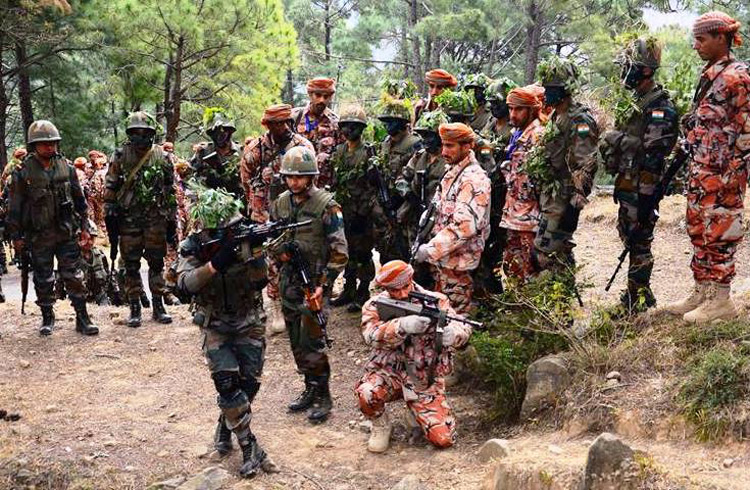 Indo-Oman Joint Army Exercise Al Nagah-Ii 2017 begins in Bakloh, Himachal Pradesh
Second edition of the joint exercise between the Indian and Oman Armies commenced today with the Opening Ceremony at Bakloh, Himachal Pradesh. The training contingents comprised of platoon strength from both the Armies, which will be validated over 2-3 days by senior military observers of both the countries. The previous edition of the Exercise was held at Muscat, Oman in 2015.
The aim of this exercise is to acquaint both forces with each other's operating procedures, improve the interoperability in conducting joint operations in the backdrop of counter insurgency/counter terrorism environment as also to enhance the existing military relationship between the Indian Army and the Royal Army of Oman.